This piece is 7 X 5 on something called Encausticbord. That's a board made specifically to take encaustic paint. I wanted to create something that was more neutral than my usual work. The process that I used on this board invited me to simply keep on doing. So I did.
This piece is on 12 X 12 MDF. The board is covered first with an encaustic gesso and several layers of white wax. Then the colors are added and gently fused, using a hot air gun, to the layer below it.
12 X 12 MDF panel. Same process. Different results. I love spontaneous stuff.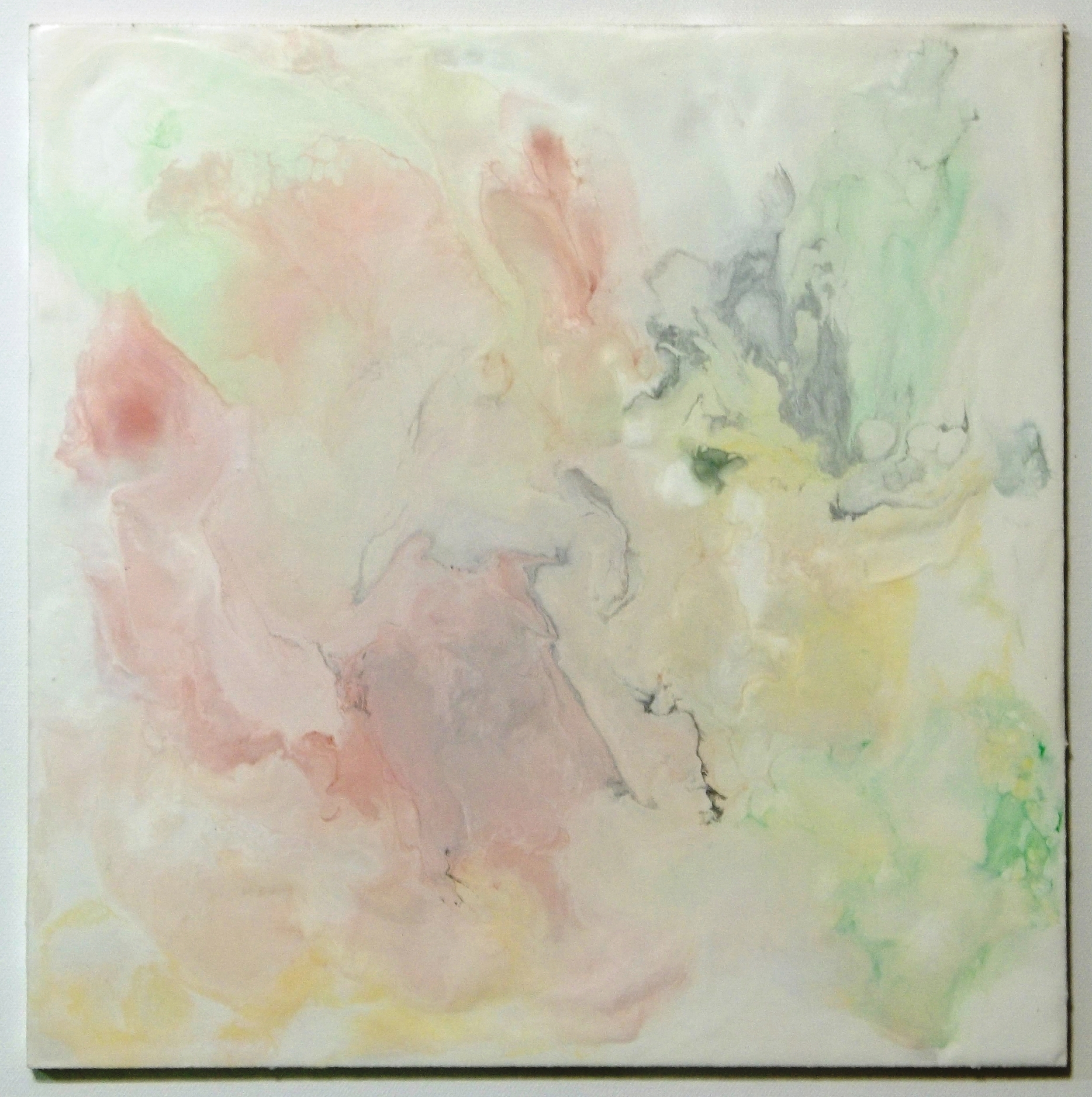 5 X 7 Encausticbord. At this point I started running out of boards.
So I scraped the wax off of a practice board that I had been using and laid down a couple of layers of white wax. This piece is showing a lot more color. It's hard to hold a bold girl down.
12 X 12 MDF panel