Underpainting Phase 1
The process for this painting started with an underpainting. Random marks on the canvas meant to create shadows and texture in the finished painting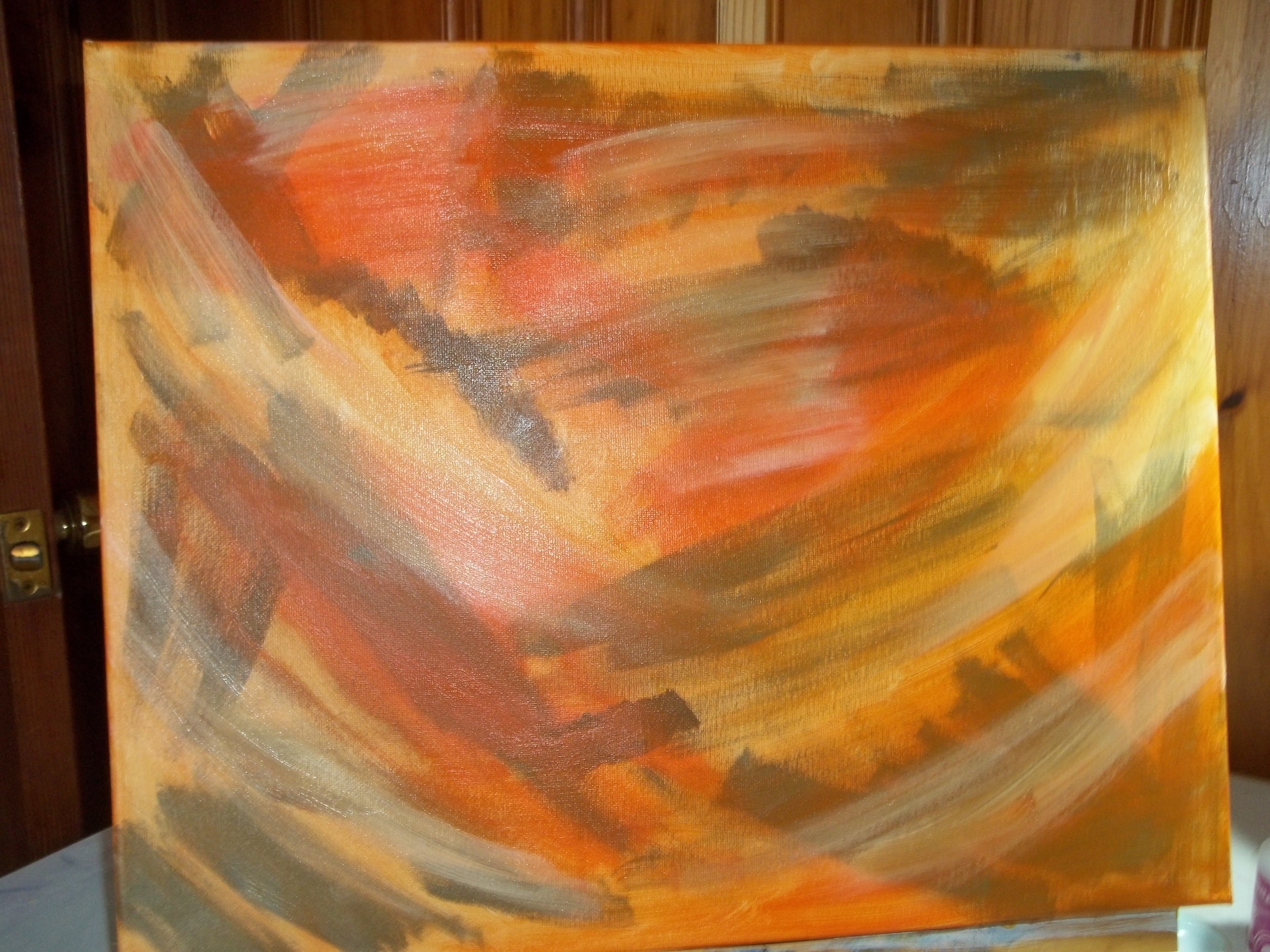 Underpainting Phase 2
Here I began adding the orange. And yellow. And orange. And more orange. A little white for opacity. And more orange. And more yellow. The orange and yellow are fairly translucent colors so it takes a lot of paint using them as a cover.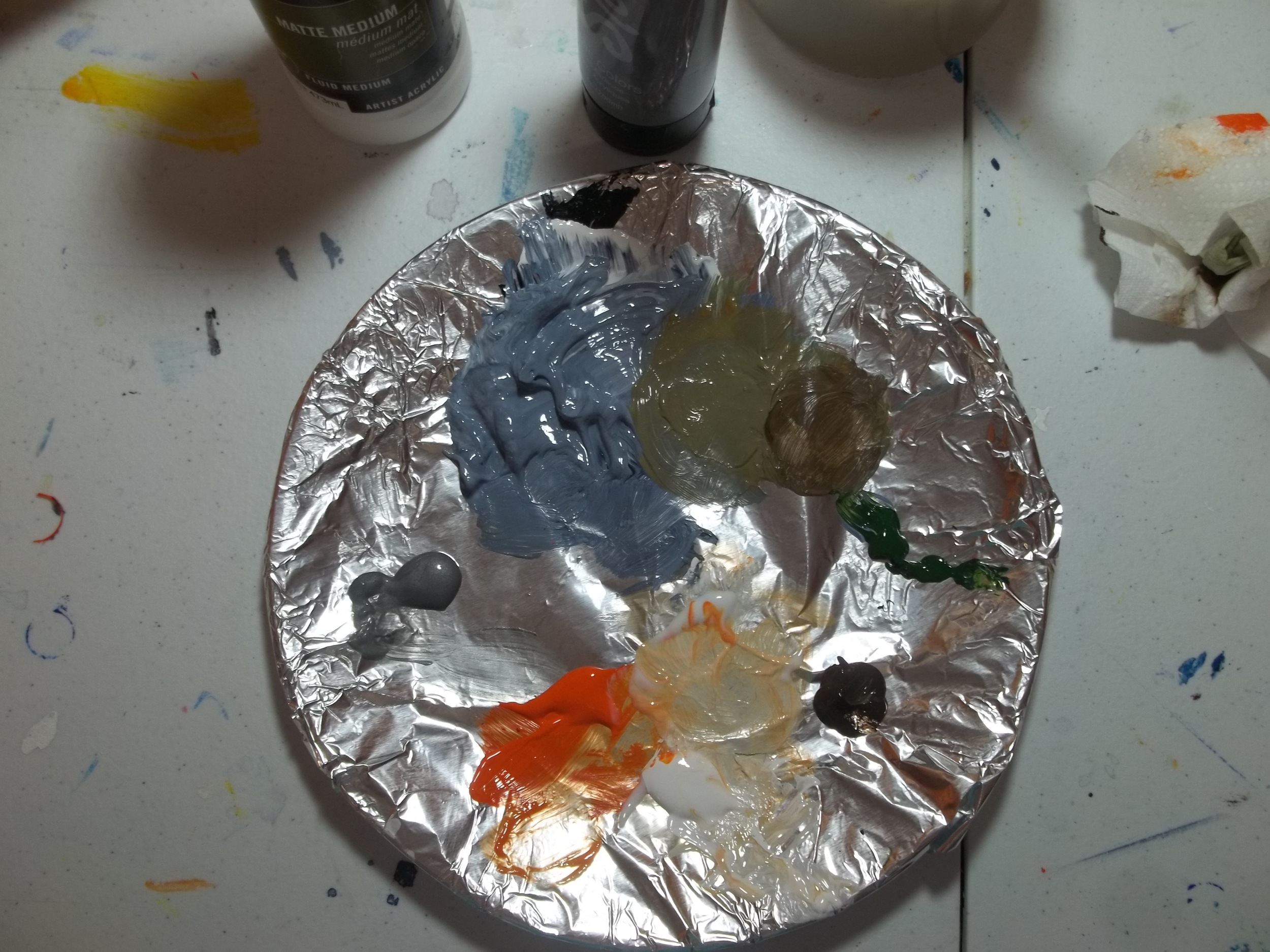 This is actually the process of covering up something that I didn't like. My motto is "If it doesn't work, paint over it." This is where the transparency of the yellow and orange creates problems. It took some fancy footwork to make sure I got it all covered.
Another close up showing some of the texture that was added.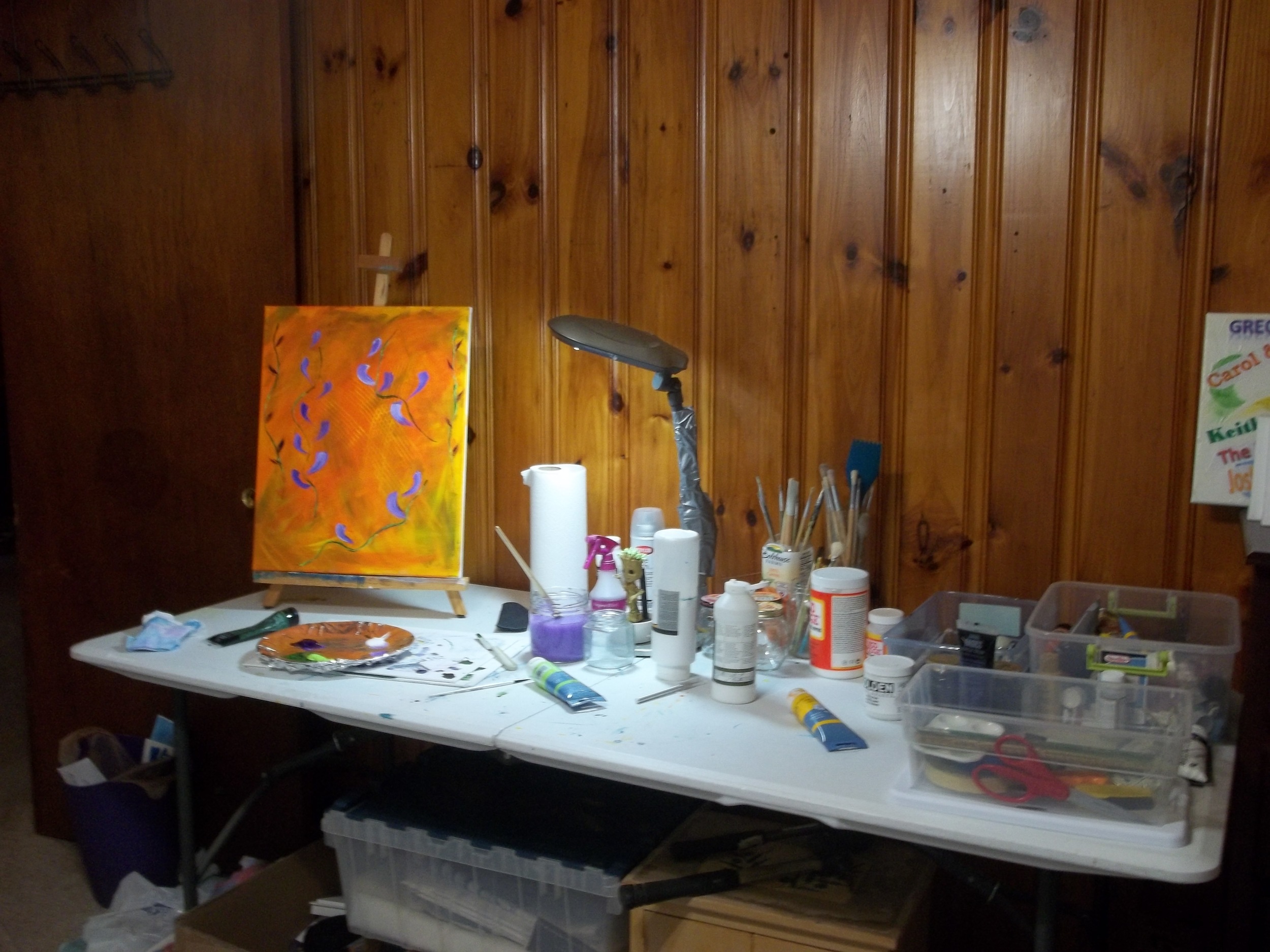 End of the Day
Finishing a painting is so satisfying